Schmidt-Väisälä camera and Astrograph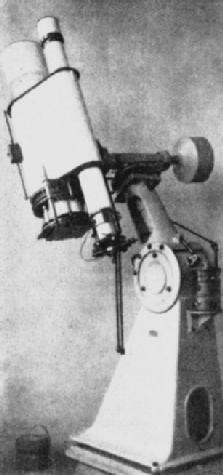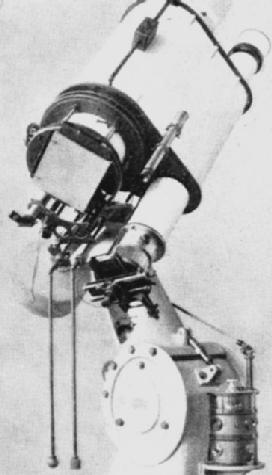 20 cm Zeiss Astrograph with guide telescope in 1922
D = 20 cm (triplet), f = 100 cm , field = 7°

The Astrograph was purchased from Carl Zeiss AG, Jena, Germany, in 1922 and was
funded through a donation to the Uppsala Observatory by Gerhard Arfwedson in 1913.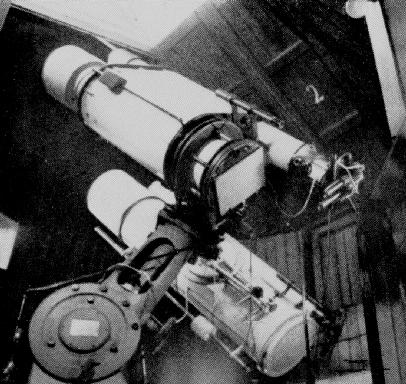 Schmidt-Väisälä camera and Astrograph in the Observatory park in 1957
Dcorr= 31 cm, D = 38 cm, f = 73 cm
Photo: Åke Wallenquist

The Schmidt-Väisälä camera was purchased from the famous optician/astronomer Yrjö Väisälä,
Turku University, Finland, in 1941. It was mounted beside the Astrograph instead of the counter weight.
The telecopes were moved to Kvistaberg Observatory in 1957.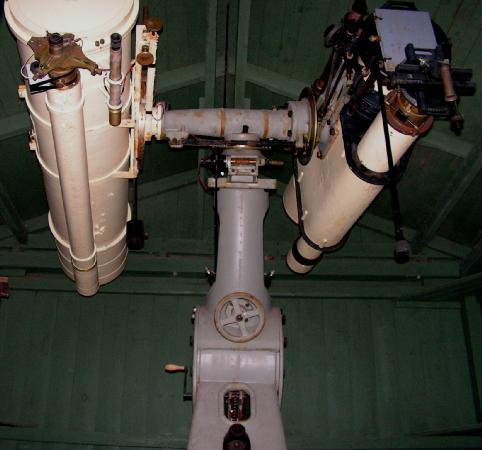 Schmidt-Väisälä camera (left) and Astrograph (right) at Kvistaberg in 2005
Photo: Zahm Ottosson
Both telescopes were moved back from Kvistaberg to Uppsala in 2005, and have been renovated by
Olof Sundqvist at the Department of Physics and Astronomy.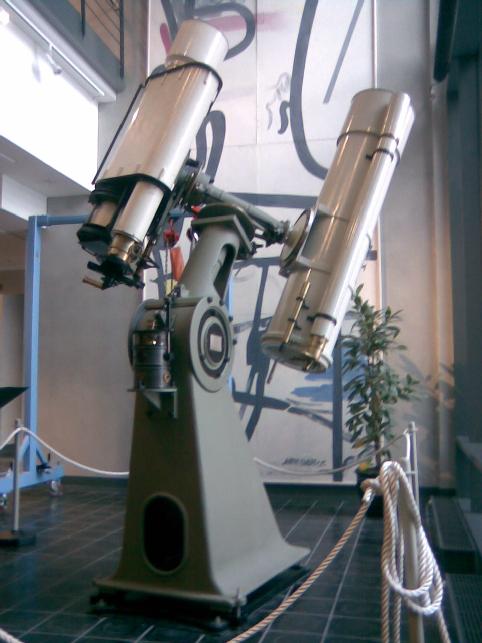 Schmidt-Väisälä camera (right) and Astrograph (left) in 2009
Photo: N.G. Sjölander
Both telescopes are now displayed outside the Hägg Hall at the Ångström Laboratory.


---
Kvistaberg Observatory Telescopes at Kvistaberg