Kvistaberg Observatory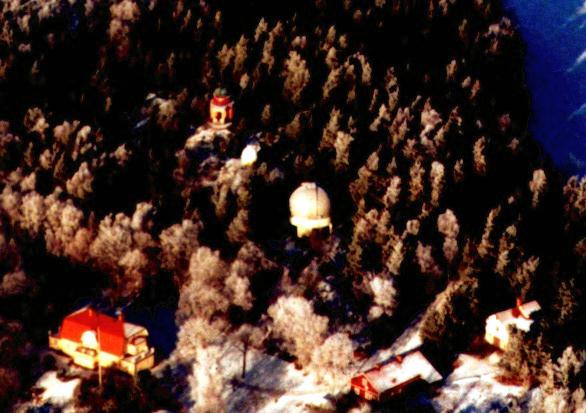 Kvistaberg from altitude 500 ft. (January 31, 1996)
Photo: Bo M. Johansson, Upplands-Bro, Sweden

At the center is the dome of the large Schmidt telecope. To the upper left of the Schmidt dome is the red building with the dome of Nils Tamm's 13cm refractor. This beautiful building also serves as his grave monument. The smaller dome of the 40cm photoelectric instrument is found on the line between the Tamm monument and the Schmidt dome. To the lower left is Nils Tamm's manor, which also in the years 1959 - 2006 housed the library, dark room, offices and sleeping quarters for the observing astronomers. Today though the manor is privately owned. Workshop buildings and sheds, housing various smaller telescopes, are also present in the image.
---
Kvistaberg Observatory