Comparison of logarithmic mass density for different model parameters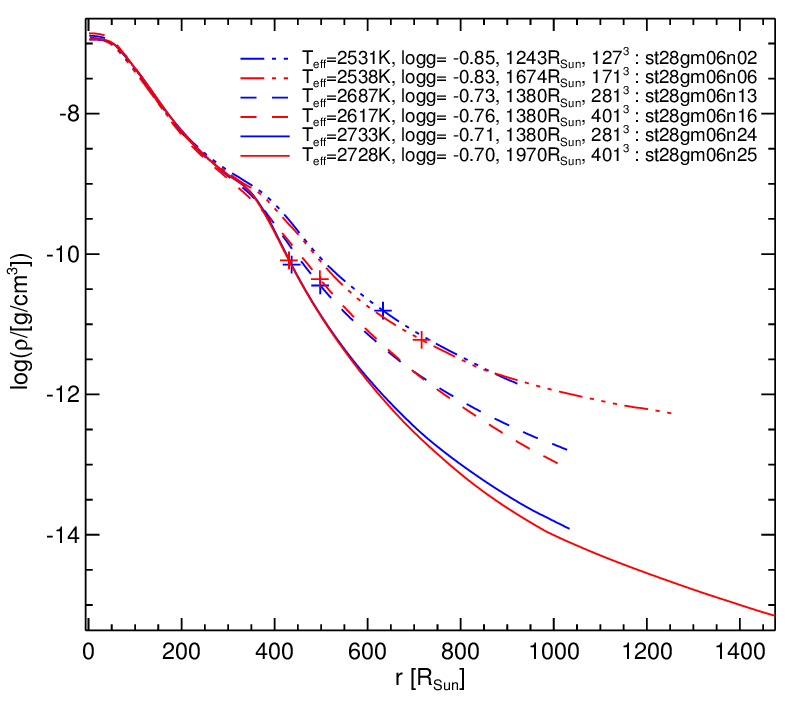 Resolution is not so important, once it is large enough.
The treatment of the "inner" core boundary is relevant.
The extrapolation of the density at the outer boundary is relevant.
Model extension matters a bit.
For some parameter combinations, a noticeable fraction of the envelope mass can vanish during a simulation.