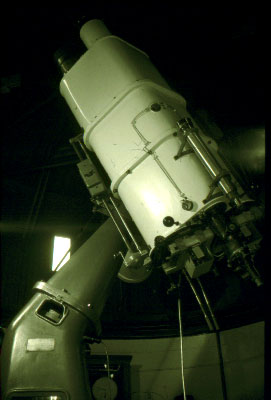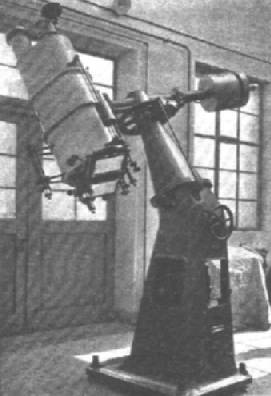 History
The Triple Astrograph
The 16/15/15 cm astrograph was purchased through fundings for the solar eclipse expedition to northern Sweden in august 1914 by prof. Östen Bergstrand. After the expedition it was installed in the observatory park in Uppsala. It has three separate parts, one for visual observations and two for photography in blue and visual. The focal length is 150 cm, and the photographical field of view is about 6°. The optics is manufactured by Zeiss and the mechanics by Heyde, Germany.

Today the telescope is used to show the brighter objects that are suitable, for all the groups from the general public that visit the observatory each year.
It is also used by Uppsala Amateur Astronomers - UAA - for mainly planetary observations.
Photos from the solar eclipse expedition 1914 (Uppsala university library)