Galaxies, Spring 2004

Galaxer, VT 2004
Course description
Morphology, dimensions of, and distance to the galaxies. Light distribution, colors and stellar content. Magnetic fields. Kinematics, dynamics, masses. The Local Group and the local supercluster. The local velocity field. Galaxy clusters and large scale structure. Distribution of galaxies, radio sources and quasars at different cosmic epocs. The luminosity function. The intergalactic medium. Galaxy formation and early stellar formation. Gasflows and chemical evolution. Dynamical and morphological evolution. Interacting galaxies. Active galaxies and quasars.
Beskrivning
Galaxernas morfologi, avstånd och dimensioner. Ljusfördelning, färger och stjärninnehåll. Magnetfält. Kinematik, dynamik, massor. Lokala galaxgruppen och lokala superhopen. Det lokala hastighetsfältet. Galaxhopar och storskalig struktur. Fördelning av galaxer, radiokällor och kvasarer vid olika kosmiska epoker. Luminositetsfunktionen. Det intergalaktiska mediet. Galaxbildning och tidig stjärnbildning. Gasflöden och kemisk utveckling. Dynamisk och morfologisk utveckling. Växelverkande galaxer. Aktiva galaxer och kvasarer.

N.B.: Lectures and tutorials may be in English.
Course work
2 Seminars
3 Sets of hand-in exercises
Written essay (minimum 3 pages) + oral presentation (10 minutes)
Problem sets (including hand-ins) and seminar instructions are available here


Schedule (subject to change)




Date

Time

Lecture
room

Lecture/
Tutorial/
Seminar

Subject

To read

To turn in

March 31

10-12

63133

L1

Course outline, historical background, the cosmological framework, the extragalactic distance scale, galaxy classification.

1.1-1.3, 1.4-1.5, 2.1.1, 4.1.2

April 13

13-15

63133

L2

The Milky Way, the local group,
the stellar intial mass function, star formation rate, the galaxy luminosity function, surface brightness

1.3.1, 2.1-2.3.3, 4.1-4.1.1, 4.2-4.3.1, 4.5

April 13

15-17

63133

L3

Dark matter, disk galaxies, ellipticals

5.1-5.5, 6.1-6.4

April 27
13-15
63133
T1
Problems 1, 2, 4, 6, 9, 10

April 28

13-15

63133

L4

Dwarf galaxies, star formation, starbursts, the interstellar medium, chemical evolution, interactions & mergers

4.1.3, 4.3.2, 4.4, 5.6

May 5

13-15

63133

L5

Active galaxies

8.1-8.2.5

Problems 3, 5, 7

May 10

13-15

63133

T2

Problems 11, 12, 13, 16, 18

May 12

13-15

63133

L6

Galaxy groups, galaxy clusters, gravitational lensing

2.3.4, 5.6, 6.5

May 14

13-15

63133

S1

Seminar 1

May 19

13-15

63133

L7

Large scale structure, the high redshift universe, reionization, galaxy formation

7, 8.3

Problems 14, 19, 20

May 25

13-15

63133

T3

Problems 15, 17, 21, 23, 25

May 27

13-15

63133

S2

Seminar 2

June 2

Written essay

June 4
Problems 22, 24, 26

June 8

13-15

63133

S3

Oral reports
Literature
Sparke & Gallagher: Galaxies in the universe, Cambridge University Press
Staff
Erik Zackrisson . Tel: 471-5976. Room no.: 63113. E-mail: ez@astro.uu.se


---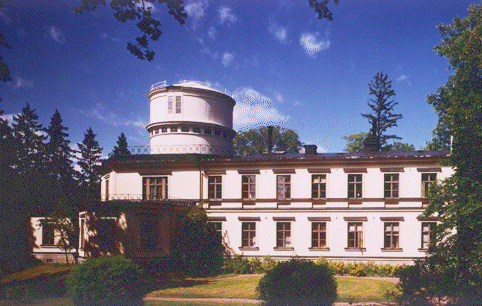 Uppsala Astronomical Observatory
Department of Astronomy and Space Physics
Uppsala University
Box 515
SE-751 20 Uppsala
SWEDEN
---
Last modified: Wed Feb 11 2004