HARPSpol: Manufacturing and Assembly in Uppsala
<![if !vml]>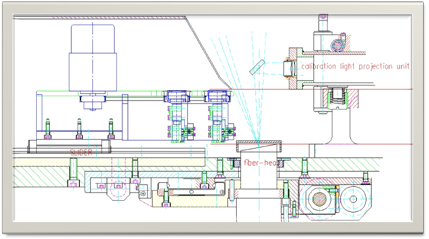 <![endif]>
Fiber entrance at the 3.6m Cassegrain adapter with HARPSpol retracted in the parking space.
<![if !vml]>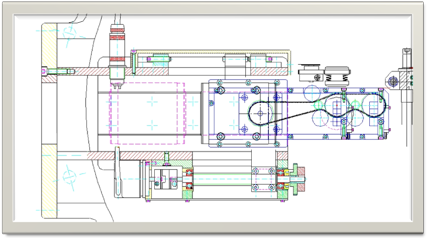 <![endif]>
The view of the HARPSpol from the top in linear polarization position.
One sees the timing belt that rotates the retarder plates.
<![if !vml]>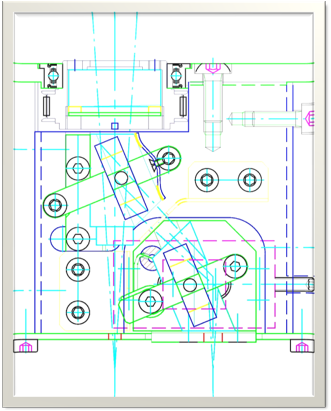 <![endif]>                                                                            
One of the optical tables with a beam splitter.
The mechanics of the HARPSpol includes 180 parts, some to be manufactured with very high precision.
Most of the parts have been made by Lars-Erik Lindquist at the Uppsala University Center for Advanced Instrumentation (CAI).
The two drivers for positioning the polarimeter (parking, circular and linear polarizations by a Faulhaber DC motor) and for rotating the retarder plates (KH42JM2-951 stepper motor) were supplied by Compotech and Aratron. The ball screw moving the polarimeter was supplied by SKF although after a long delay they sent us something we did not order:
<![if !vml]>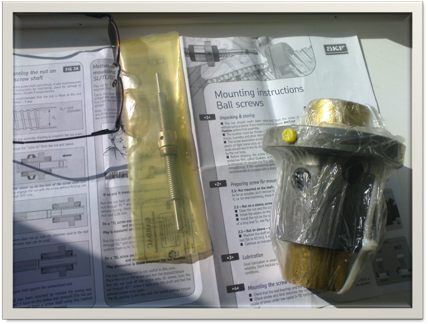 <![endif]>
The ball screw that we ordered (left) and what we received from the SKF after 2 months delay (right).
Finally, we were ready to assemble the thing by fixing nearly one hundred screws
<![if !vml]>
<![endif]><![if !vml]>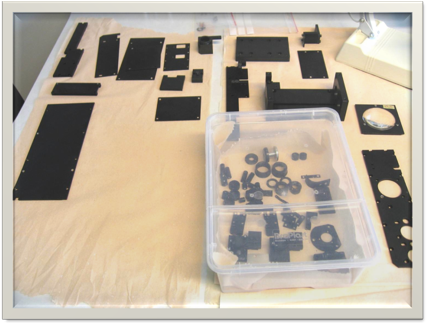 <![endif]><![if !vml]>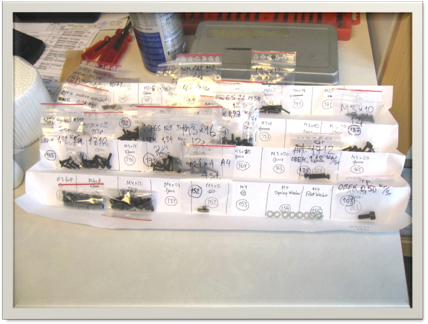 <![endif]>
and ship it to Utrecht on April 15th 2009 for installation of the optical components and testing.