Accommodation
We kindly ask the participants to arrange accommodation by contacting directly the hotels. Please take a look at the following links: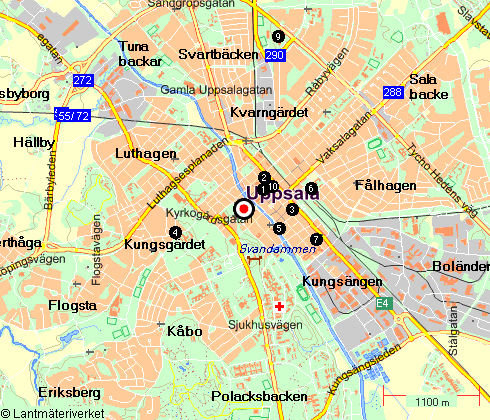 Click on the map to enlarge it and view the location of the main hotels in Uppsala. Hotels are marked with black dots and listed on the right margin (Click on "Nästa" to get more hotels).
The red dot on the map marks the location of Uppsala's cathedral; the Ångström laboratory is 2.5 km South of the church, in Pollacksbacken.